About this site...
(...in case you're wondering what it's all about!)


This site started in the summer of '99 as a review of a couple of great concerts in the UK... but, gig after gig, it grew beyond my expectations and is now like a diary to me... full of great memories :).

I've been a baddie (as Bryan calls us) since 1994... April the 18th to be exact, when I saw Bryan and the guys performing live for the first time in Treviso, a city near my hometown Padova, in Italy.
The gig was part of a sold-out "So Far So Good" tour, and was also my first rock concert ever.
I barely knew who Bryan was until then, but that night he really "rocked my world" - after three steamy, incredible hours of pure rock 'n' roll, I got out of the "Palaverde" completely hooked!

By getting on the Internet I found out how big the BAd-world was... and started to meet a huge number of fellow fans, with whom I embarked on a series of crazy "BAd trips" :). BIG fun followed!

I had the lucky chance to meet Bryan and his fantastic bandmates quite a few times. This made me appreciate them for more than just their music. They are all great guys - each one in his own way :). Meeting them is always great... some of those special moments are recorded on this site.

I've been to over 20 gigs and live shows so far... my fave one... is not just one, but many! To narrow it down to three (and it really is hard to!), I'll say Milano '97, Rankweil 2000 and Wembley 2002 - very special nights indeed - see the reviews to find out why!
I've seen Bryan in the most peculiar places... including the Vatican, the Royal Opera House and... a desert London street :)!

I owe all these great memories to Bryan, Keith, Mickey, Dave, Tommy, Gary and Norm... to the BAd crew... to the great friends I shared so many adventures with... and to everyone else who appears on these pages!
So, huge thanks to each one of you... and to all those who visit this site! Thanks for the great feedback - keep it coming!

Ciao!
"robbi" x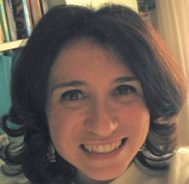 Back to my home page<<<

View My Guestbook
Sign My Guestbook



"Never take it seriously. If you never take it seriously, you never get hurt. If you never get hurt, you always have fun. And if you ever get lonely... you just go to the record store, and visit your friends" (Almost Famous)




This site is dedicated to my friend Sonia, whom I'll never forget.