Warwick Castle, July 28th 2002




Then Bryan said he wanted some dancing to happen! And started calling people up as usual.
The stage looked a bit high to me but I thought I'd give it a try... man, was it hard! A security guy came to me - not to help, but to push me back! I was shocked, but Toe saw it all and came to my rescue telling the guy to let me go :). Thanks Toe!!! After that, everyone started climbing up and the security could do nothing but help us (it was very hard indeed to get up there, what about a lower stage as it was at Wembley guys??).
So, somehow I found myself up there again... lots of dancing, singing and smiling followed all the way through the song :). Great fun once again! Keith let us play his guitar and wanted us to sing the backing vocals with him... uhm... hope there wasn't a microphone too close! Mickey was having lots of fun too and dancing from his seat! As usual Bryan was great and danced and sang with everyone. The stage was literally bouncing up and down and for a moment I was worried Bryan or Keith could fall down! But I guess they're used to it... they didn't seem to be worried at all :).
When I thought it was finished, I saw that "Twist" was written on Mickey's setlist! So off we go with another song! Sooooo much fun, thank you guys!!!
If anyone was around the b-stage and took pics... please please please contact me! I'd love to have a memory of that!
More pics from the b-stage...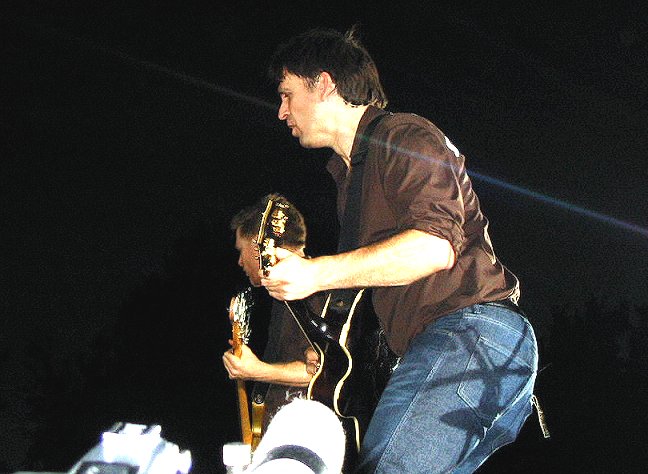 Don't these two guys have a real talent at "shaking it"?? :):)


Ooops, looks like Bryan isn't the only one with loose trousers! :))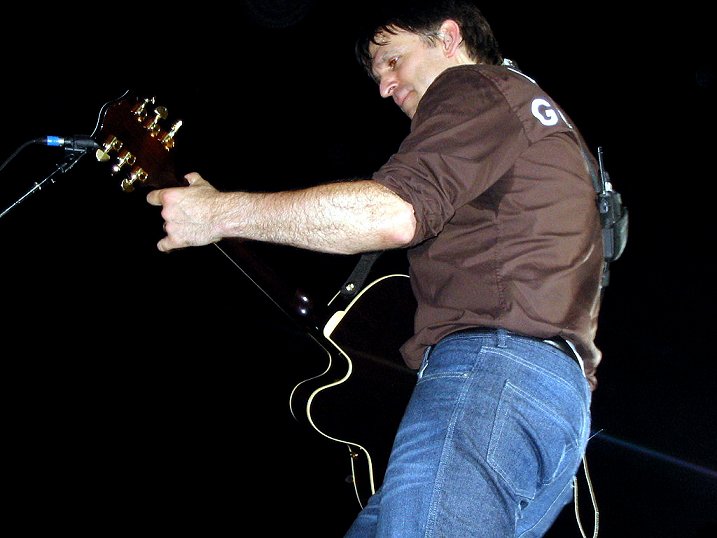 More...>>>
---

View My Guestbook
Sign My Guestbook

Please send me a line if you have any questions or suggestions.