Manchester, March 2nd 2002




Our BA trip started at King's Cross station, London, on Friday evening, when Anna arrived from Italy... and I got out of the office :). We jumped on a train to Manchester and, once there, soon got into the spirit...
Queing in Manchester wasn't toooo bad as we were inside the train station, so at least we didn't get the rain... Having said that, the M.E.N. is an ice hockey venue... which means it was FREEZING cold!!!
Anyway, we managed to survive... which turned into a more difficult thing to do when the doors opened and we found ourselves smashed against a wall, waiting for a second door to be opened for what seemed like hours! But at the end we got our lovely spot, first row... and we could'n believe it :).
The venue was huge, and the ice was right under our feet... brrr... luckily, Bryan was going to warm us up soon ;).
At around 8pm we were introduced to the support act, Nerina Pallott, who was... well... erm, let's just say it was nice to have a little lie down before the gig!!! ;)
And finally the real gig starts! The guys looked amazing and in a great shape...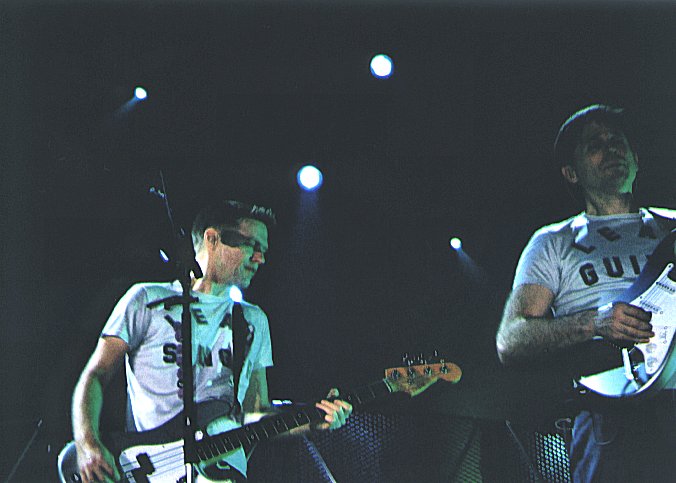 Bryan checks if the mike is still working...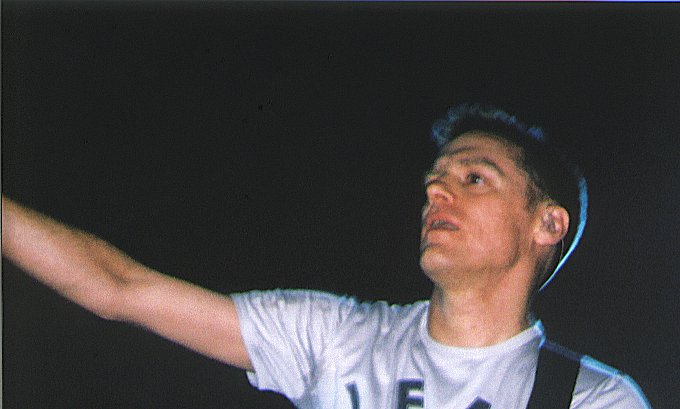 ...and seems to be happy with the result :)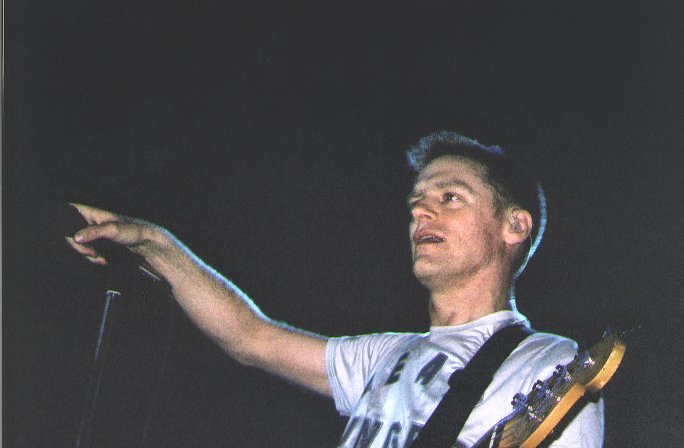 Oh yes, he definitely IS happy! ;))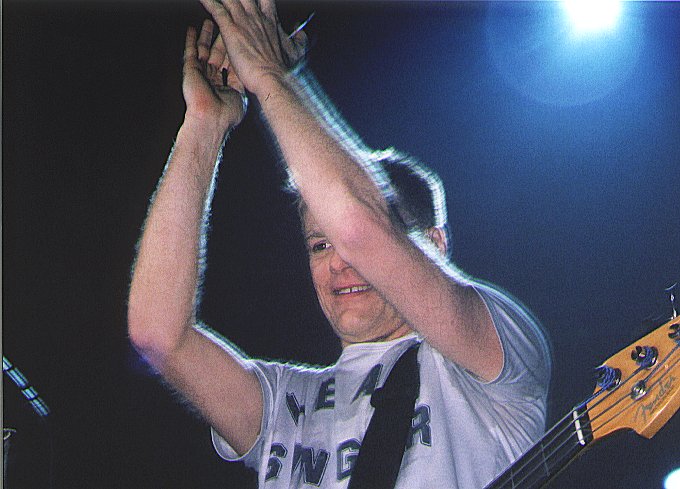 Keith was rocking as always...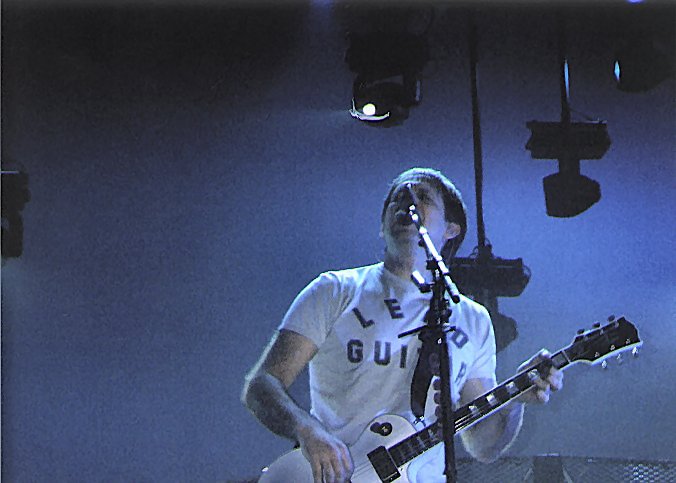 The show was very very good, and really felt like a jump into the past for me... back to my first gig in 1994! So many old songs, first of all "Thought I'd Died", which I was waiting to hear live again since then :)... simple stage, great lights... even the Greenpeace postcard! And then... what a GREAT surprise... the B-stage was back too!!! I couldn't believe I was hearing "Shake!" once again :). Please keep it going now, Bryan! :)

Bryan ended the show by dedicating "The Way You Make Me Feel" to all of us... and getting the loudest cheers ever. What a moment - it always gives me chills :).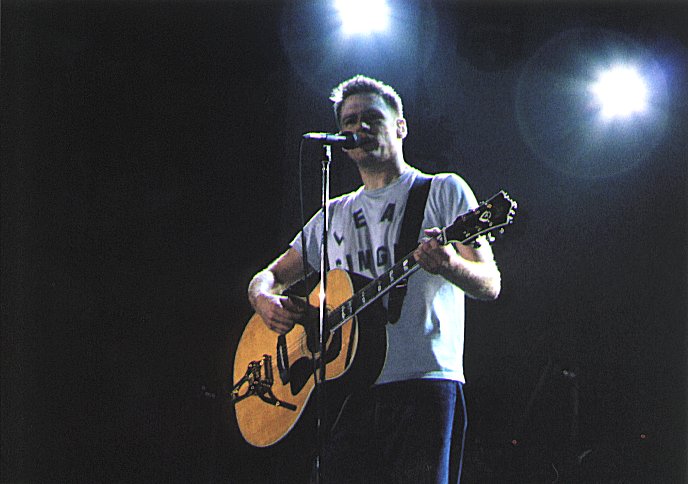 Mickey got his good share of cheers :)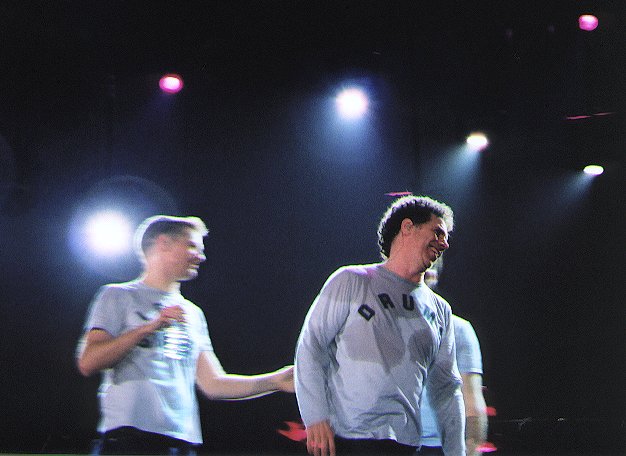 Bryan and Keith were incredibly sweet to stop after the show and sign an endless number of autographs, taking pics, and chatting a lot... lovely guys. Can't believe we always end up talking football... but I guess that the day before a derby we just couldn't help it, could we! ;)
And that was all for the first night. We loved it!
Birmingham >>>

(c) Pics by Roberta DS