Brighton!



Brighton was cool when we arrived, cold as the hours passed, freezing when the night came! A venue in front of the sea looks beautiful but is not the best when you line up a few hours before the show...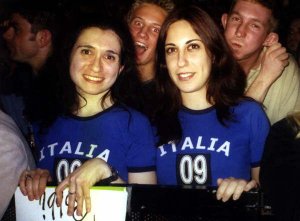 Never mind, 'cause it was well worth it. This gig was *amazing*! I know it sounds like I always say this :), but it was really one of the best I've ever seen... Yes, better than Birmingham, although that one was great too! As we all agreed after the show, the guys just get better every night.
Anna and I decided to wear something to remind us where we came from... just in case we forgot after the gig ;)!





The guys seemed absolutely happy, especially Bryan, who was in such a high mood he couldn't stop smiling for the whole gig!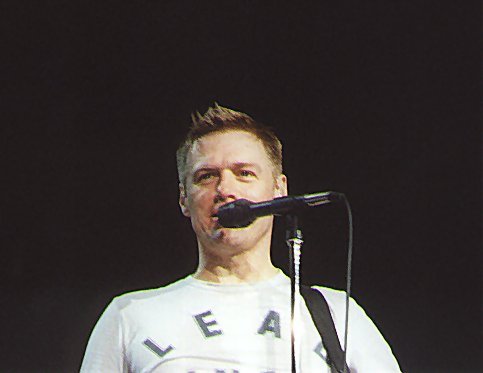 We were in a fantastic position... right in front of him, 1st row... He kept interacting with us all the time. He actually interacted with everyone, he read every single banner and always replied or smiled or laugh...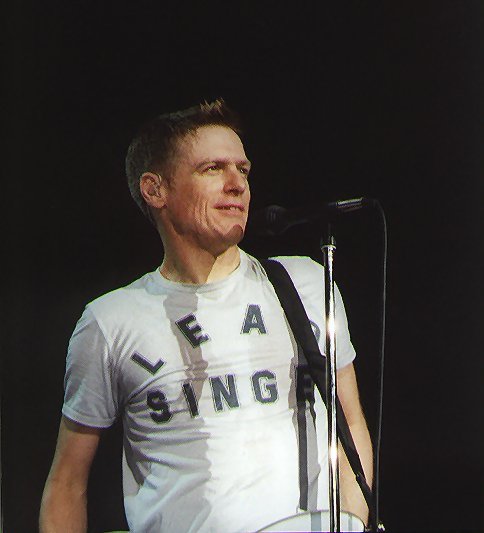 We did laugh with him lots of time, and made him laugh... I also made him blush with a couple of pics of him I was holding... had to put them away after a while 'cause he was begging me to do so :))... sorry Bryan, it won't happen again I promise!!! Never laughed so much at a gig though :)).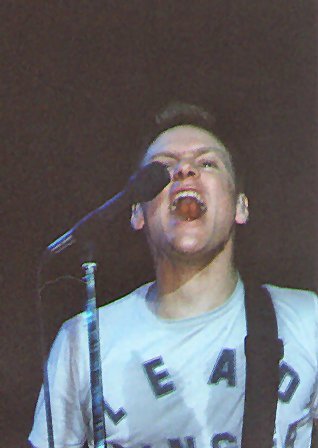 Great set list... a bit "shorter" than the others as there was no b-stage (the venue was too small), but they did do 7 Nights To Rock and danced along to it anyway, and also played Straight From The Heart and Into The Fire - 2 of my fave songs ever: I was in heaven ;).
"Thought I'd Died" was one of the highlights of the show in my opinion, this version is just fabulous.
Bryan was very talkative and kept joking around... and he finally admitted that he's playing an acoustic version of EID these days because... simply there's no keyboard player! ;))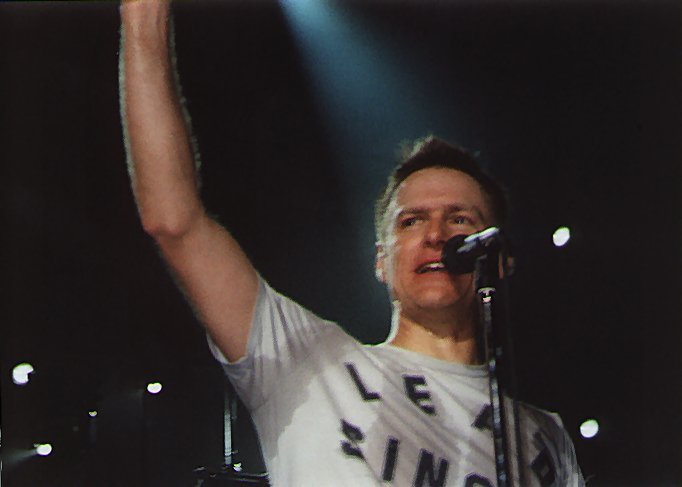 All the guys bravely stopped after the gig to sign stuff, even if the crowd was HUGE. I was smashed against Bryan's car window - not as nice as it might sound, trust me! Strangely enough, Bryan didn't want to keep those pics I had - how come Bryan? ;-))
Brighton was freezing cold and windy when we left... so nice to meet Denise and walk to the hotels together, cheers!

The following morning, I discovered that a walk along the sea is the best way to recover after a gig. :)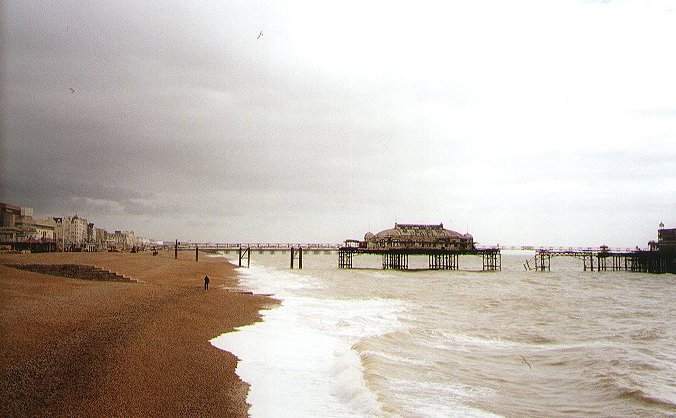 Wembley, Wembley, Wembley! >>>

(c) Pics by Roberta DS