Berlin, November 16th 2002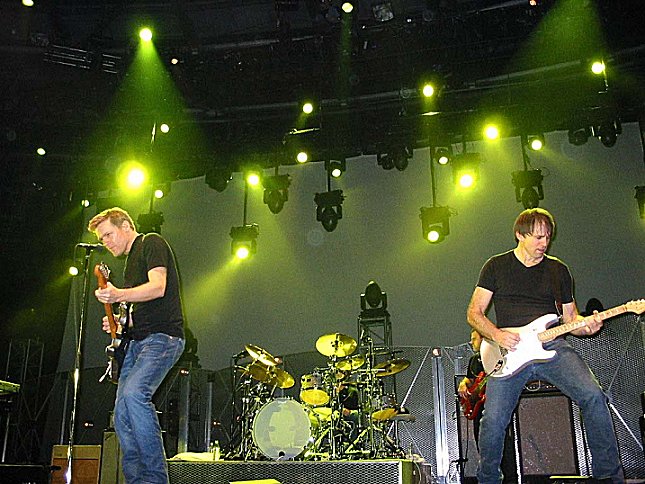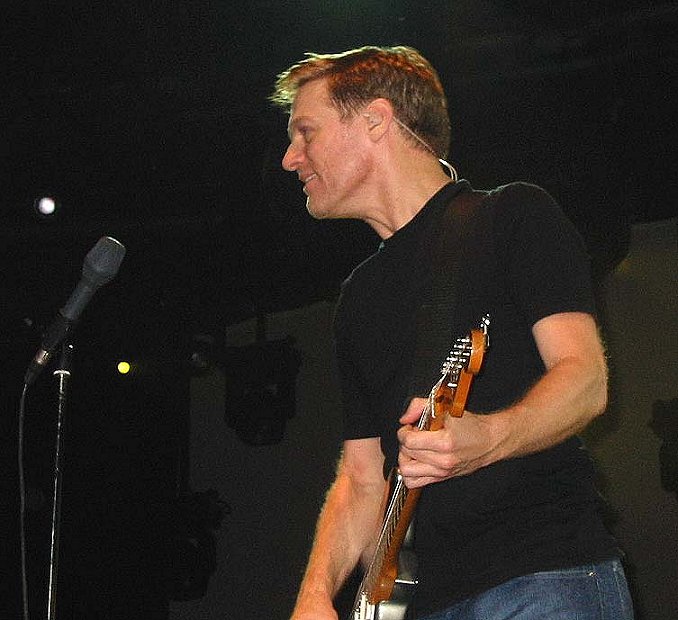 He surely seemed to be enjoying himself! :)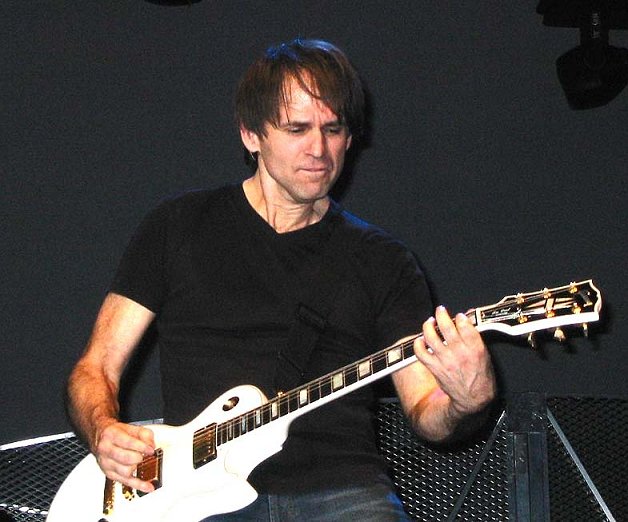 On the b-stage, the guys played A Little Less Conversation,Seven Nights To Rock, Poison Ivy, and She's Only Happy & Let's Do The Twist with the usual group of fans joining them. It was such fun, as always... and not only for us apparently!!!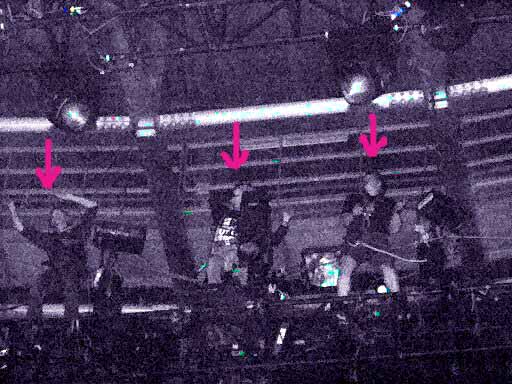 I know you can't see much, but these guys in the darkness are the light technicians sitting on top of the main stage, dancing like mad during the b-stage songs!!! They were having real FUN!!! :):)

A couple of songs more and it was time for the first bows...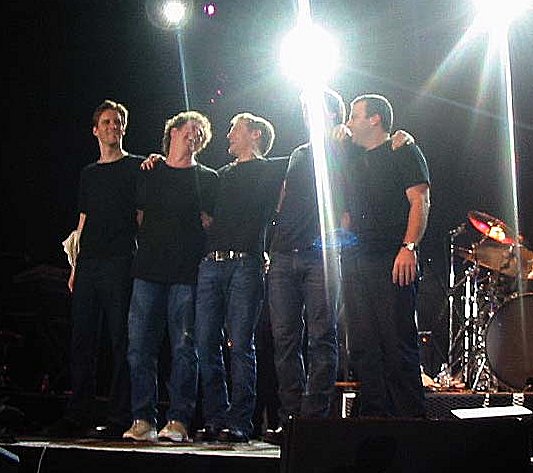 Looks like Bryan and Mickey shared a very funny joke! :))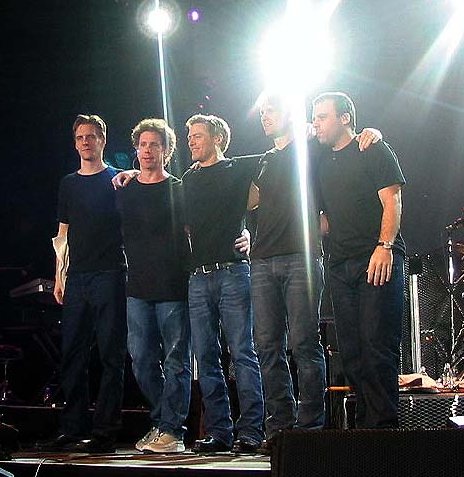 But surely it couldn't be over!
More>>>