Berlin, November 16th 2002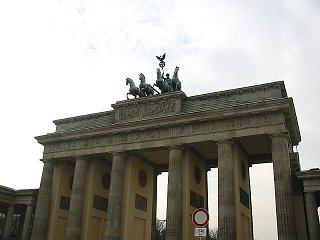 Berlin is a city I had always been curious to see... what a better occasion than a BA gig to do it? :)
Anna and I met there on saturday morning and soon started our trip to the Velodrom Arena... kind of difficult at first... the tube map seemed terribly different from the London one... ;) but at the end we managed to get there :). The place looked SO weird from outside... the Arena is like a spaceship landed in the middle of nothing...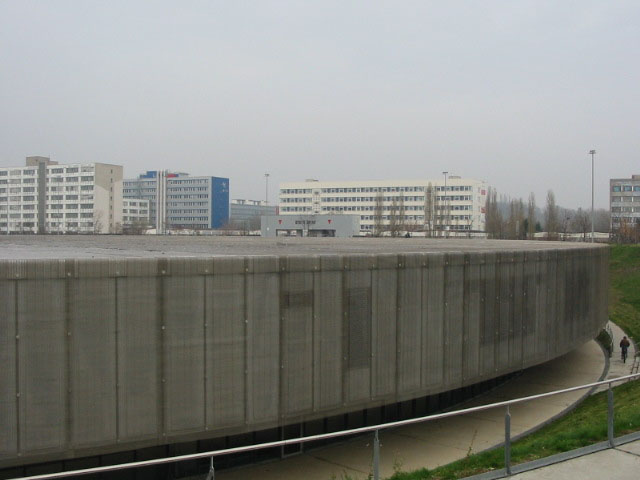 ...See what I mean??

We had something to eat and then started lining up... quite later than usual. We found ourselevs next to Anne, Silke and Charlotte from the webboard - hey there! :) - and with chats and laughs the waiting wasn't tooooo long... although a bit cold!! At 7pm the gates were opened and we started to run... run... run... it never seemed to end!!! Now, this time I really DON'T know how this happened... but I found myself in the arena with nobody in front of me... just the empty stage... where did everyone else go?? ;)) Anyway we got this fantastic spot in the fron row, right between Bry and Keith. Amazing!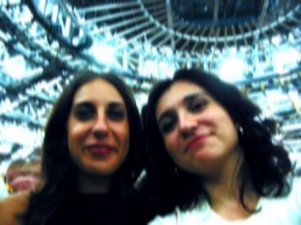 Inside, the Velodrom looked much nicer... the ceiling was quite interesting... (ok I'm just trying to distract you from these two faces!! ;)).
We had just recovered from the run and it was Vega4's time...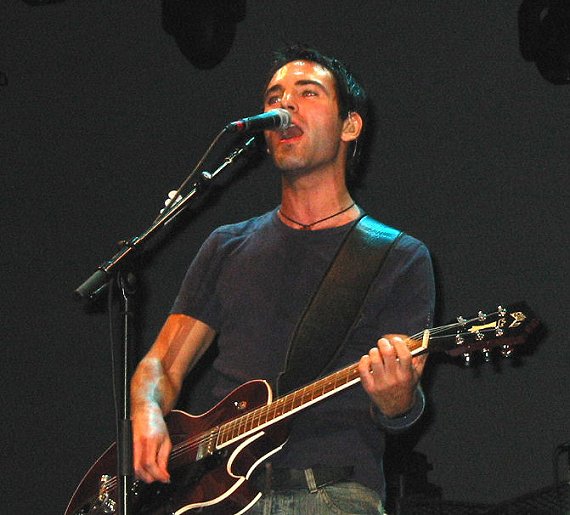 Now, I must confess that I really got into these guys... I like their songs and yes, I especially like John, the singer ;)... who in the middle of the set thought of nothing better than kneeling down in front of me, lean over at about 2 cm from my face and stare straight into my eyes to sing for what seemed like an eternity... The people next to me had to cool me down after that...er... ;). Anna was laughing out loud and told me the camera was filming all the time... BLUSH (the first embarassing moment of the night... more will follow!!).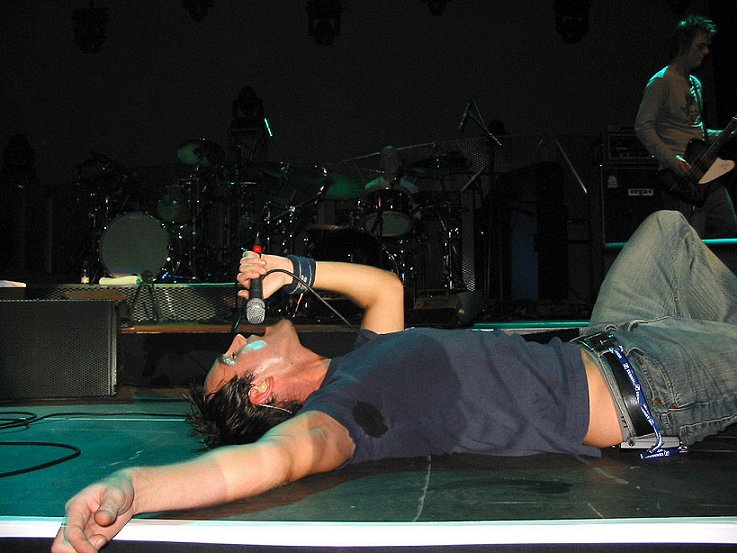 Oh, sometimes I just I love being first row... ;))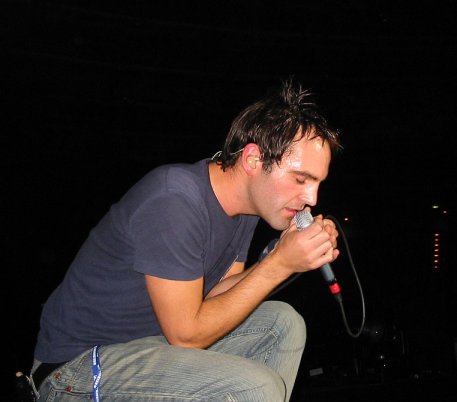 At some point, John told us that the gig was a special one to him because his parents were in the audience! So he asked us to help him dedicate the next son to them by lighting up all the lighters we had... So sweet! He seemed to appreciate our efforts and mouthed "thank you!!!" to me with a big smile... worth burning a couple of fingertips I suppose ;)!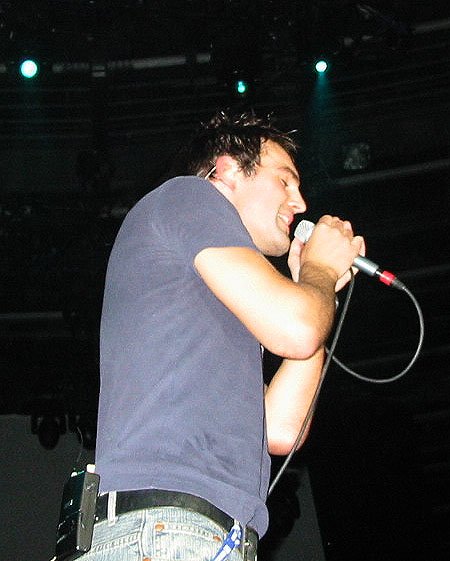 After that it took me a while to remember that we were there to see someone else performing too... ;). But of course we were... and the guys finally arrived, wearing more or less the same they had on at the Royal Opera House one week earlier... and looking great!!!

Adams' time!!! >>>