Royal Opera House, London, November 10th 2002


Then Brian May came on and sang the Queen song Is This The World We Created... at the end, "his brother" (as he called him) Bryan came on stage and joined him to sing one of the most beautiful things I've ever heard...: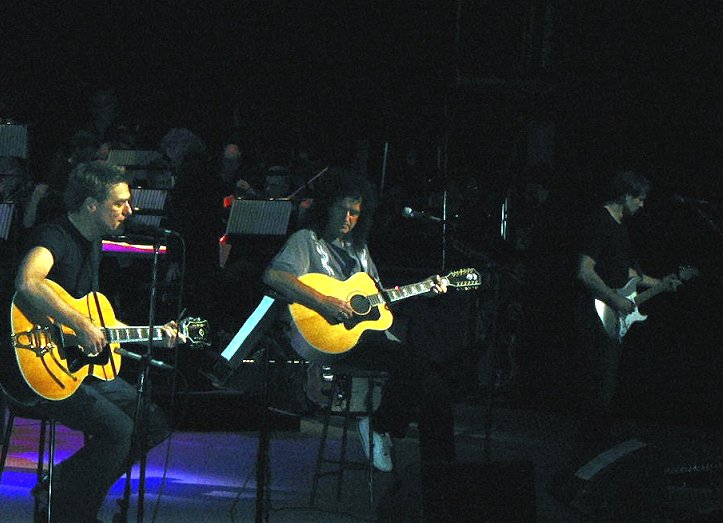 * Crying in the Rain (the Everly Brothers song - so moving, and their voices harmonized in such a perfect way, it took my breath away).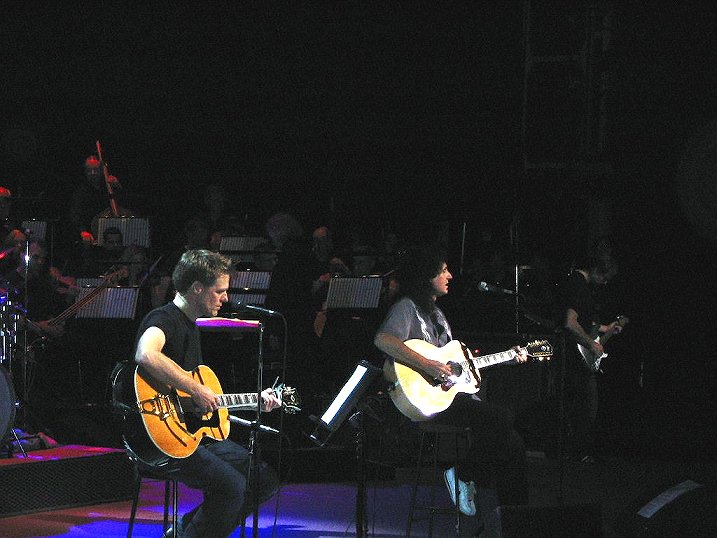 * Then a rocking final with Run To You! Brian May, Bryan and Keith on the guitars... can you imagine a better combination??
At this point everyone - and I mean *everyone*!!! - stood up and started dancing and cheering! I was amazed, I didn't expect such a huge reaction from a "Royal Opera" audience! But Bryan really rocked them all... :)
After that they all bowed and thanked and waved and left... but of course the theatre was on a roll by now and we called them back for an enchore!
* Queen's Crazy little thing called love - very rocking version with Bryan on the vocals & Brian harmonizing - BRILLIANT!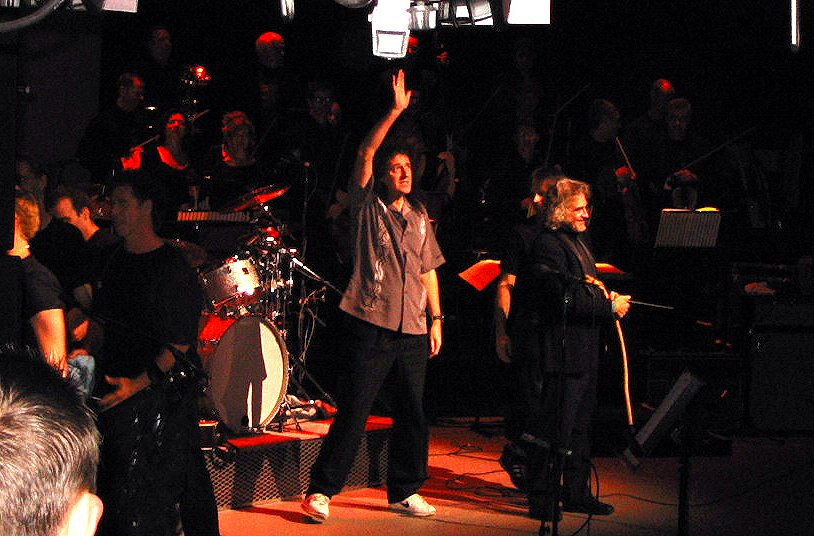 What a show... I don't think I'll ever forget it. My friend - not a BA fan at all - was completely taken away and asked me to meet Bryan 'cause she wanted his autographs :)). Not a big sacrifice for me of course...

So we did meet him, and Keith too. They were as sweet as always. Bryan didn't miss the chance to try his Italian with me again - not bad at all Bryan, but some practice "on location" would help... ;)
He was in a brilliant mood and obviously very happy about the show.
After some chats we all got out from the artists exit and while walking out Bryan turned to the Opera House people who were standing next and told them "Thank you - I know you won't let us do it again, but it was fun!!!" :). It surely was, Bryan...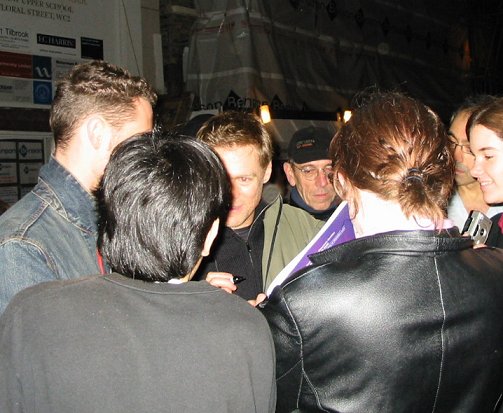 When we got out, more people got close and literally surrounded him - he was kind enough to stop and chat and sign stuff for everyone.

What a night... I was overwhelmed by the show and by the whole experience. That place will always be special to me now :).


**Special thanks... to Bryan and Keith; to Anna for her patience on the phone ;); and to everyone who put together such a great show - for such a great cause! Please visit dianfossey.org to find out more**


---



<<< Back home




Words & pics by (c) Roberta DS. Please ask for permission prior to using them - thank you!

Please take a look at my Visitors Book! I'll always be happy to hear from ya.

View My Guestbook
Sign My Guestbook