Royal Opera House, London, November 10th 2002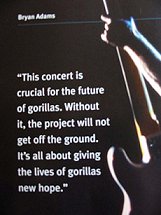 Bryan was the main act of a very special concert in aid of the Dian Fossey Gorilla Fund at the Royal Opera House in Covent Garden, London. It was a fantastic show and I really felt lucky for being here.

The theatre was beautiful. With much surprise, we found ourselves really close to the stage. The background was lit in green and blue and there were jungle sounds coming out of the speakers... a magic atmosphere. After a video with Leonardo Di Caprio, patron of the fund, several actors read extracts from Dian Fossey's letters. I am close to this cause and some bits were really moving.
Michael Palin was really funny; and Joe Strummer got us all rocking with his band - they even played the Clash classic White Riot.

At the interval we went upstairs to the beautiful Floral Hall to have a drink... we met a few people off the board - cheers! - and also a photographer who seemed really convinced he had to take a pic of us... but he didn't succeed ;).

Second half... after a couple of letters more, it was Bryan's turn, and he was - WOW! He literally rocked the house.




First surprise: he was playing the guitar! And besides Keith, Mickey and Gary there was a new bass player. Behind them, there was a small orchestra directed by Michael Kamen. The whole set reminded of the "Unplugged" show, and indeed most of the songs were beautifully unplugged. The arrangements clearly benefited from the Kamen touch - they were just perfect.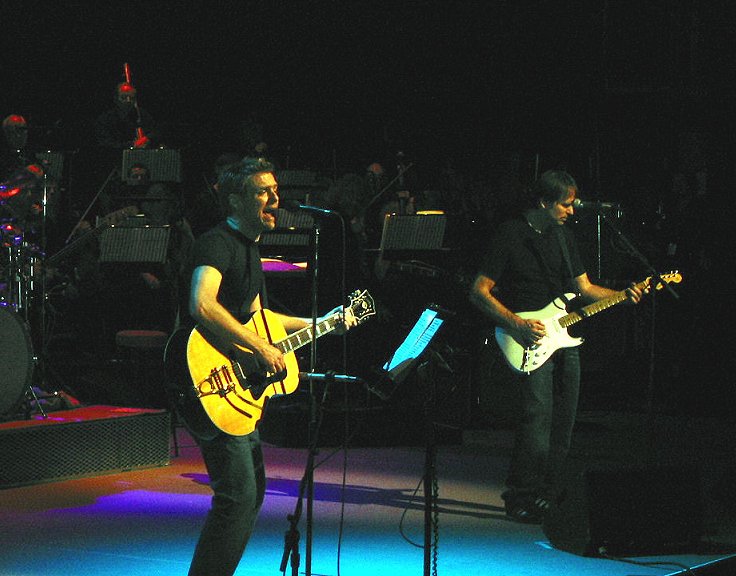 They played:

* Summer of '69
* Back To You
* I'm Ready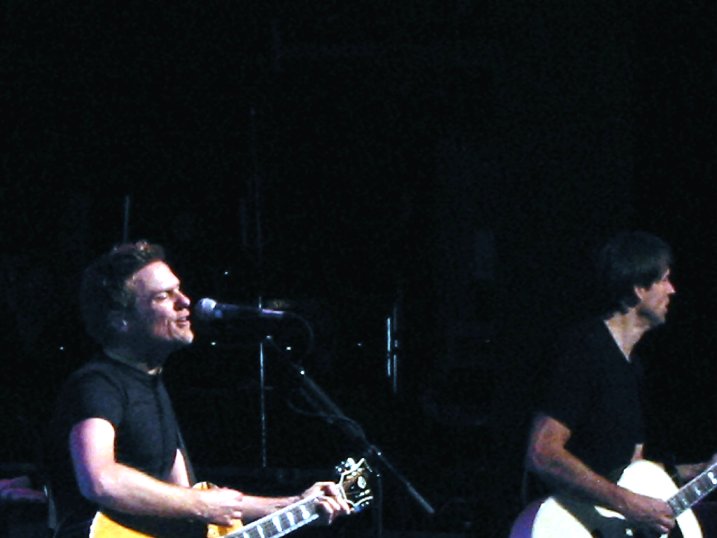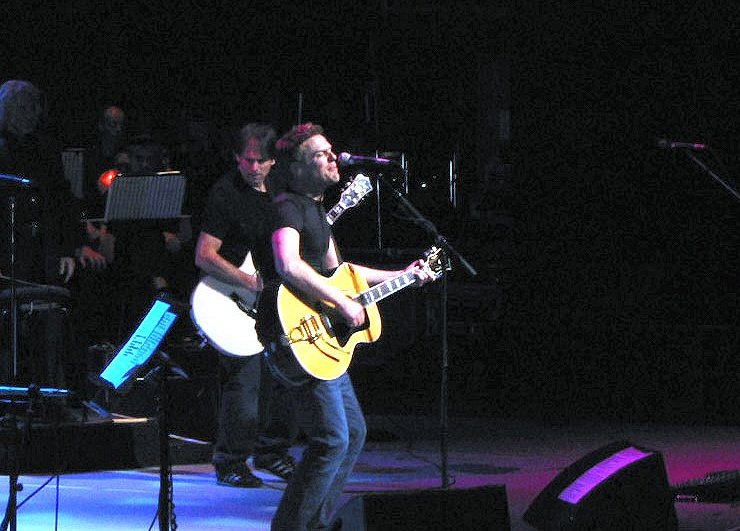 * Everything I Do, I Do It For You
* Don't Drop That Bomb Of Me - second BIG surprise! Bryan introduced it by saying... "We're a bit arrogant to play this next song 'cause Keith and I only learnt to play it yesterday... although it is an old one..." It was amazing.
* When You're Gone Bryan said: "I usually get someone on stage to sing this with me..." he jokingly looked around in the darkness as if he was searching for someone "...but I can't even see you tonight... I'll do it on my own :))"

Continued... >>>